Staining a Log Home
Exterior and Interior log home staining or top coat ensures you get the proper protection aesthetically, and the maximum structure longevity depending on products used.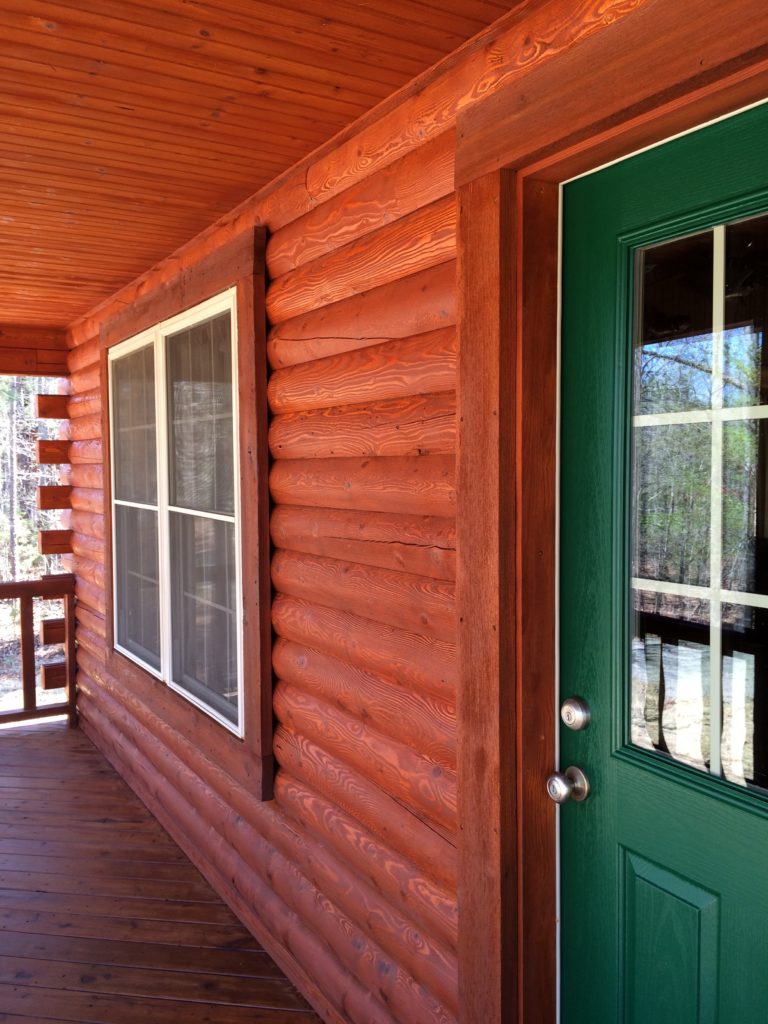 Finishing by Stain or Topcoat
Exterior log home finishing by stain or topcoat helps your log home look it's best, protect it from sun damage, protect the logs from water damage, and provide protection from mold and mildew. Staining is the singular most important step of repelling water, ensuring aesthetics of your home, and structure longevity. At Midwest Elite Log Home Service, we've exhausted countless trials and experimentation with stain and have found Permachink stain the premiere product on the market. Permachink stains are vibrant in color and the longest lasting stains we've seen.
With an included warranty, Permachink products are water based and more Eco friendly. While we have our own preferences, we are also versatile to alternative customer suggestions on product. It may be the case that your home requires an oil-based product rather than water, so it's best if we discuss with you your long term goals and needs, as well as your expectations for maintenance, so we can ensure you're getting the best product possible!
Due to the nature and natural texture of wood it's important to note that the same stain or product can produce different shades. We highly recommend doing test samples to avoid any confusion in selecting a stain color.
Staining a log home isn't exclusive to the exterior of the home. The inside needs just as much care. We offer complete interior finishing and staining of log homes, including different types of trim accent colors, floors and cabinets within the home.
Take a look at some of the top competitors that manufacture different types of exterior and interior log home stains. PERMACHINK, WEATHERALL, SASCHCO, SIKKENS, MESSMERS, LOVITT'S.
Contact Us Today!