Log Siding
Homeowners should treat log siding as if it were real logs.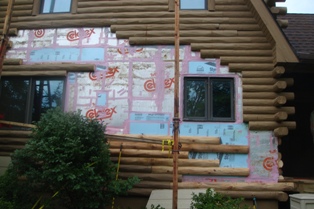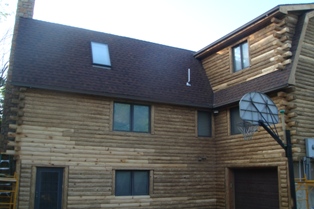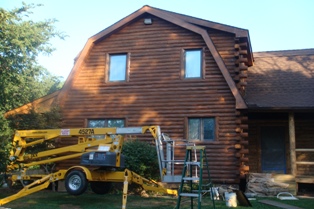 We offer installation or repair of log siding all the way to complete restoration. Through a homeowners point of view you should always treat log siding as if it were real logs. Most people choose log siding because it gives the look and appearance of a traditional log home, but doesn't have the high price tag typically associated with a log home.
Just like a log home, log siding requires maintenance that should include blasting, power washing or sanding the siding, staining it and sealing it to avoid potential problems.
In the event you see some log rot on your siding it's important to act quickly before it spreads. We know exactly what to look for, the causes of different types of decay, and how to remedy the situation. Regardless of the reason for decay – Insects, fungi, or a combination of both – remediation is the same: repair the damage, then fix the cause for the damage. Prior to contrary belief, rot does not just happen – there is always a reason for its occurrence. Rot or decay fungi, is caused by and requires three main factors to appear: moisture, temperature, and a food source. By controlling any of these three perpetrators, you will effectively control the spread of rot and decay. 
Contact Us Today!